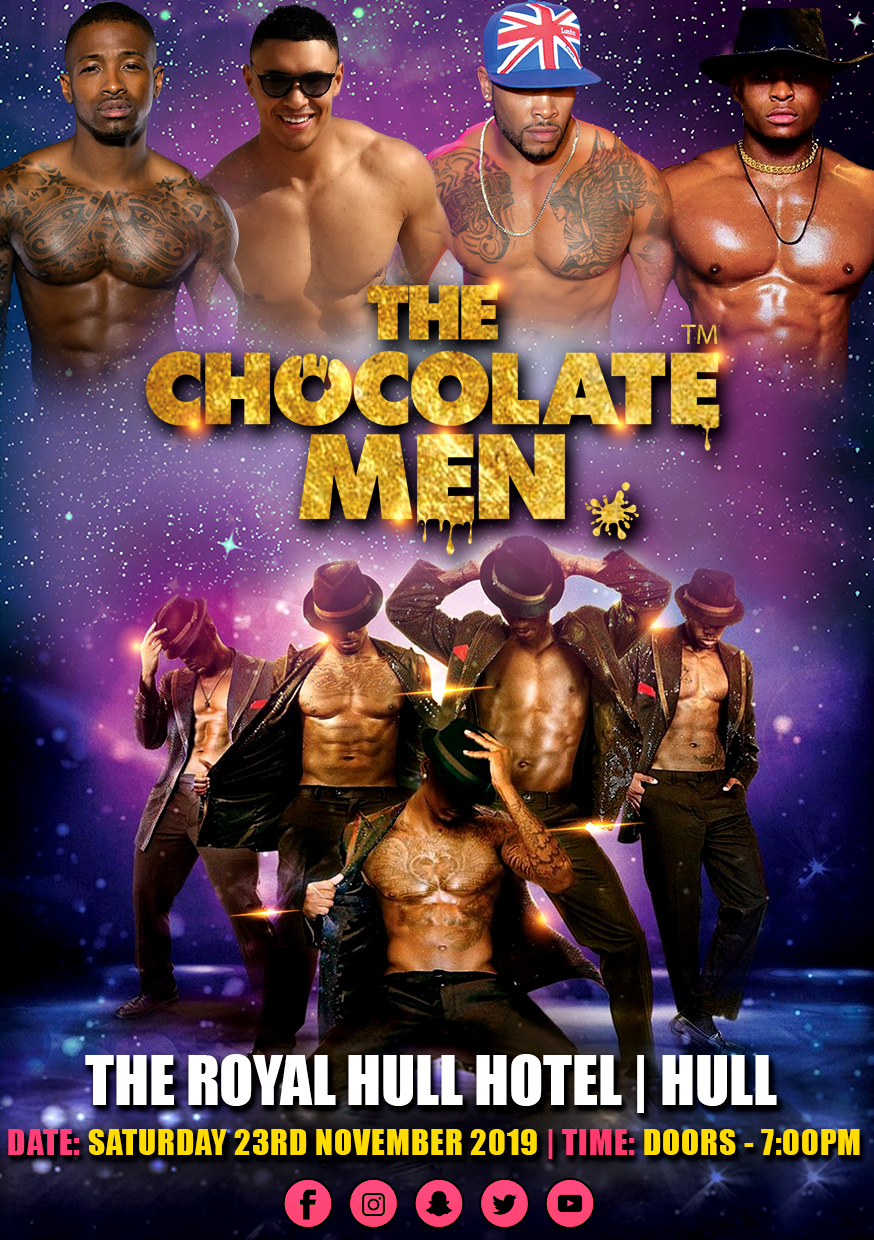 The Chocolate Men Hull Show – Live & Uncensored
*** THIS IS A TICKET ONLY EVENT *** 
Looking for 'the' place to be entertained; a great fun filled night out?
The Chocolate Men is exactly that. Birthdays, Hen Parties, Divorce Celebrations, or simply a good old fashioned girl's night out. We promise you the hottest butlers, the sexiest exotic dancers, laughter, excitement and surprises.
☆☆☆☆☆
"The best fun we've had in years" "Absolutely Brilliant!"
"The most fun I've had with my clothes on!!"
☆☆☆☆☆
HEN NIGHTS
Your last night as a single lady, it's a must to go out with a BANG, do it in big style and bring your Hen Party to celebrate with The Chocolate Men! Sexy, sassy and giggles galore, surrounded by like minded party goers, the classiest surroundings, the best in music and our extremely HOT performers and butlers, it really is the place to be!!
What a great excuse to grab a stage pass and indulge in some extra naughtiness on stage with the Chocolate Man of your choice!
Lots of fabulous packages available and extra goodies to make your night the most talked about hen night of all hen nights!!
BIRTHDAYS & GIRLS NIGHT OUT!
Looking for a place to have a great fun filled sexy night out with the girls? The Chocolate Men is exactly that. We promise you the hottest guys, the sexiest dancers, laughter, shock, surprises and great music!
Sit back, drool and enjoy, and take full advantage of The Chocolate Men experience!
☆☆☆☆☆
Show
Doors: 7:00pm
Show Starts; 7:45pm sharp!
Last admission: 8:30pm
Show finishes: 10:30pm
☆☆☆☆☆
Over 18s
What Happens at Chocolate City… Stays at Chocolate City…!